Wedding Wednesdays- Is a custom gown right for me?
Wedding Season is upon us! To honor this season of love, we are bringing you Wedding Wednesdays here at EllaPritsker.com
---
Every little girl dreams of her wedding day; every perfect little detail and especially…The Dress.
The Dress is arguably one of the most important elements to the bride, and no doubt one of the most exciting details of the wedding.
Many brides find themselves compromising on certain details that they may want because they aren't able to find their dream dress in a shop. Every bride wants to "feel like a princess" but that means different things for different brides. With a custom gown, you can have whatever your heart desires!
When asking yourself "Is a couture wedding gown right for me?" you will want to consider the following:
*Design: This is the fun part! While in the hands of expert couturier Ella Pritsker you can have whatever your heart desires. It can sometimes be a bit overwhelming when the sky is the limit and you may have difficulty narrowing down or expressing what you want. Never fear! You are in the hands of a professional that can help guide you. It can also be helpful to bring in multiple pictures of different gowns so that you can articulate what parts of each you like with a visual aid. You can have any color you want, any style, any material. If you want a short dress, you've got it! If you want a 10 foot train we can make that happen, too! Nothing is going to go with your wedding's theme and fully capture your vision like a custom made dress.
*Fittings: There is no magic number of fittings you will have. Ella says you will have "As many as it takes!" Since your dress will be custom made to your measurements there is no need for alterations and once it's made it's ready.
*Budget: You will be consulted on the  price before the construction of your dress begins and fittings are included in the price. The compliments you will receive and the experience of having a 0ne-of-a-kind dress are priceless!
*Expectations: With Ella Pritsker Couture you are in the best hands. Recently, Ella Pritsker Couture was featured in Baltimore Style Magazine for her work on a custom gown for Ivona Schapiro which we have posted about previously on our blog. This is not the first time one of Ella Pritsker's bridal designs has been featured in a publication. With Ella Pritsker Couture, you should expect perfection! Here are a few of the most recent bridal designs that she has made…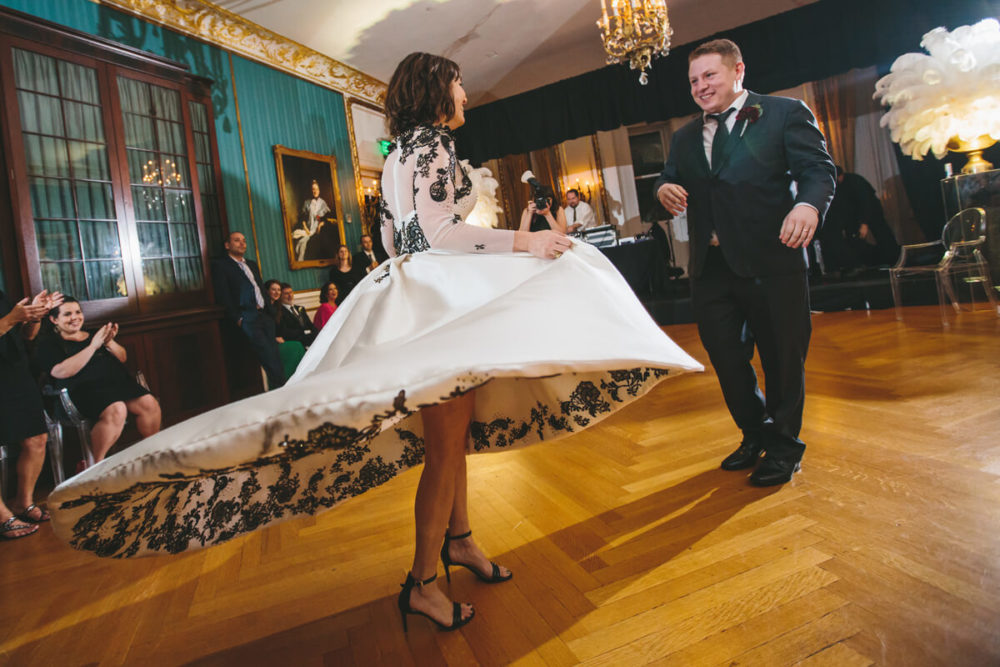 ---
Here are some exclusive pictures of Ella Pritsker and Ivona Schapiro behind the scenes of their Baltimore Style Magazine interview and photoshoot! To read the article, click here!
Happy Wedding Wednesday!